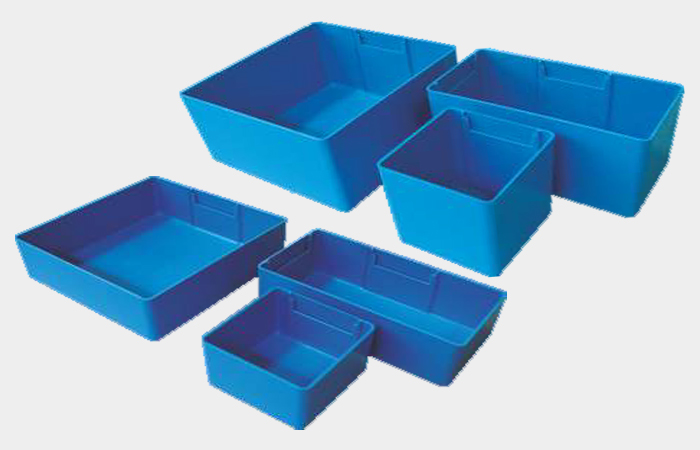 Made from High Impact Polystyrene, these drawer containers are ideal for storing hardware and standard parts inside drawers of tool cabinets.
These drawer containers are available in 6 sizes.
These drawer containers when positioned, inside the standard tool cabinet drawers make easy and well defined compartments for each type of part stored in them.
These drawer containers being modular help in organizing the drawers of tool cabinets to store different parts very easy.
Each Container has a label holder which permit the insertion of labels for easy part identification.
These containers are individually removable if required in the drawer.
These containers are available in blue colour only.
Top