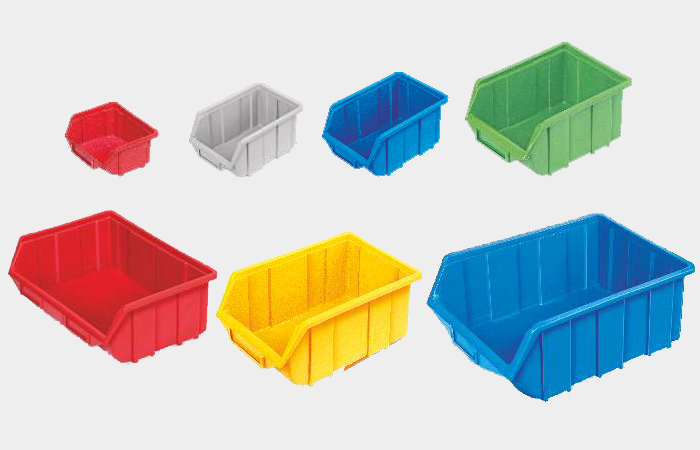 STACKING Hippo bins are designed to stack one on top of each other.
Strong rear lip for use with louvred panels.
Strong heavy duty with rounded base, sides & stacking rim.
Resistant to most industrial solvents, withstands higher temperature.
Can be stacked one on top of each other.
Clear access to contents.
All bins with identification card holders.
Partitions available.
Rounded Ergonomic Design to Give Extra Strength and Sturdiness for Storage.
Top